News and Events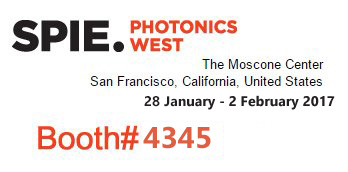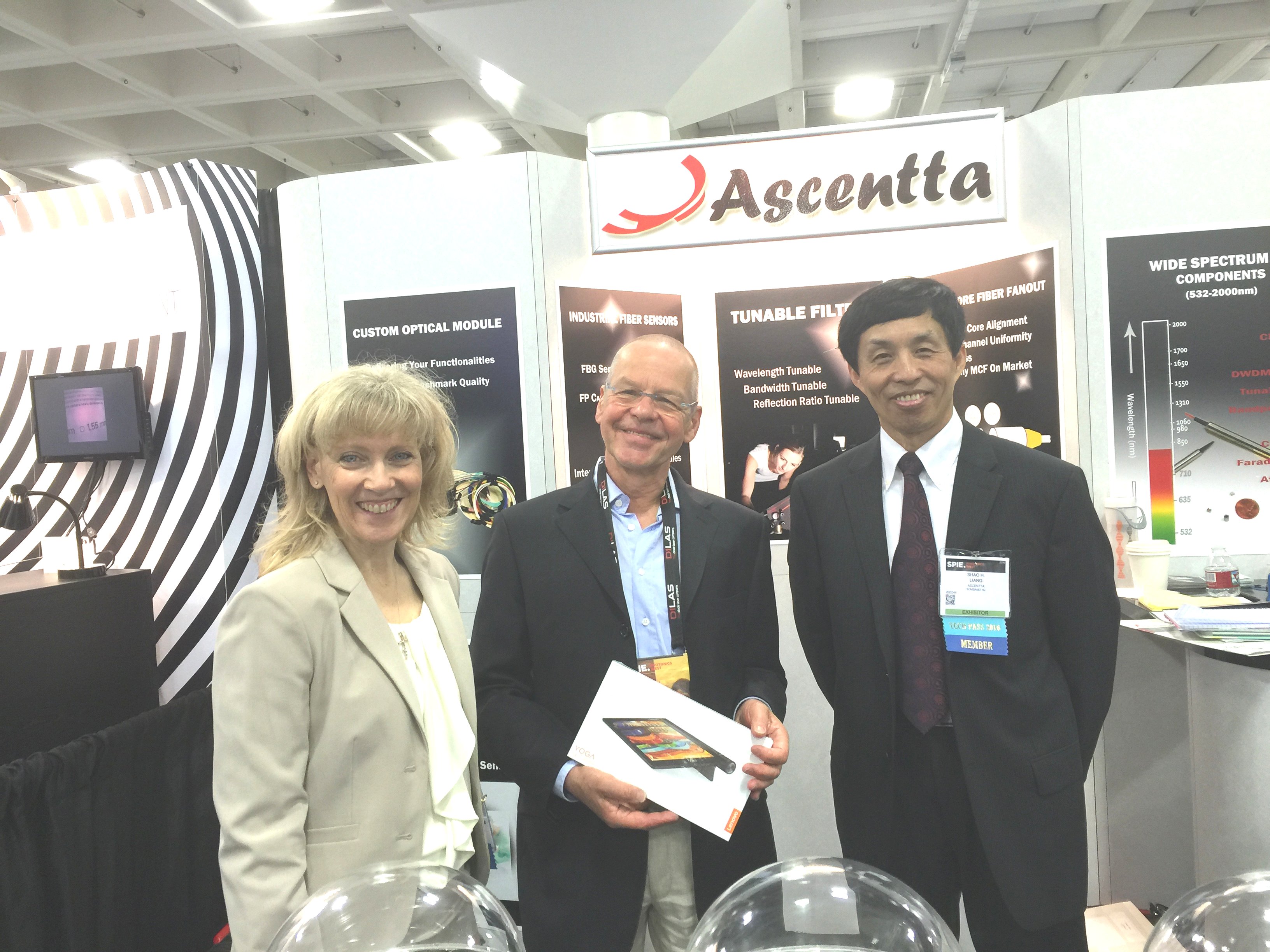 Ascentta's Scholarship, May 2014
Ascentta is pleased to announce that Amy Van Newkirk of CREOL, the College of Optics and Photonics at the University of Central Florida, is the winner of the Ascentta Photonics Scholarship. The scholarship program awards graduate students for their innovative research to forward the field of photonics. Congratulations Amy!
Ascentta's 2014 Photonics West Winner, Februray 2014
Congratulation to our Samsung Galaxy WINNERS of 2014! - Pictured: Winner Dr. An-Chun Tien(on right) of JDSU receives tablet from Ascentta Team member Esteban Robalino(on left).
Photonics West: Booth#4435
1-6 February , 2014
San Francisco, California
Photonics West is a conference hosted by the SPIE, the International Society for Optics and Photonics. The conference lasts for five days, featuring events that include exploration in various fields, including biophotonics, lasers/sources, optoelectronic devices & materials, and micro/nano fabricated components. Register your company, among hundreds of others, to partake in the largest
photonics and laser exhibition in the world
OFC/NFOEC:
9-13 March, 2014
San Francisco, California
OFC/NFOEC is the world's largest international conference and exposition for the optical communications industry. Join thousands of individuals in the Anaheim Center for workshops, panels, guest speakers, and networking opportunities. Registration will be available starting September 2013. Please see the website for more information and to register.
CLEO:
8-13 June, 2014
San Jose, California
The Conference of Lasers and Electro-Optics (CLEO) is an event sponsored by the American Physical Society/Division of Laser Science, the Institute of Electronic Engineers Photonics Society, and the Optical Society. CLEO is renowned for its cutting-edge peer reviewed program, encompassing breakthrough research and applied innovations, uniting the fields of laser technology and electro- optics. Over three hundred companies from around the globe participate to represent the best and brightest in the industry.